Swiss company with an offshore development force and nearshore of 170 developers. SwissHelios provides customers with more efficiency and productivity by helping them implement their most creative, quicker and more affordable ideas. SwissHelios offers state-of-the-art software development skills combined with the expertise of consultants, project managers, designers and analysts who can enrich ideas and accelerate execution with a large number of innovative achievements developed exclusively For a European clientele since 1999..

HRbooker is associated with Hotel Consulta for the training of the hotel business. The courses offered are:
Leadership and coaching of hotel team
Attitude towards tensions in hotel team
Motivate and responsabilize hotel teams
Work and cooperate in interdependent teams

Founded in 2009 by award winning Swiss entrepreneur Viktor Calabrò, Coople is the largest on-demand information platform in the world. Its algorithm allows, in a very short time, to connect the companies in search of profiles more or less to the main task. . Are you looking for flexible staff?
Check or website :  www.coople.com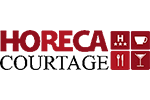 HoReCa Brokerage collaborates with Hotel Consulta for the sale and purchase of hotels in French-speaking Switzerland
Horeca Courtage is above all a personalized service. Jean-Daniel Héritier favors human relations. With a well-developed address book, both nationally and internationally, he has connections for the success of the transactions. He desires that the customer feels framed and advised especially. That is why his creed is"because the difference makes, precisely, all the difference" then makes sense. "Advice, partnership, and experience, that's why I'm here today. At your service. "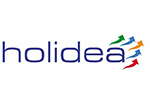 Partner of Hotel Consulta, Holidea SA is actively involved in the implementation of direct booking and distribution applications for hotels and tourist destinations.